15min/30min Micro-light Flights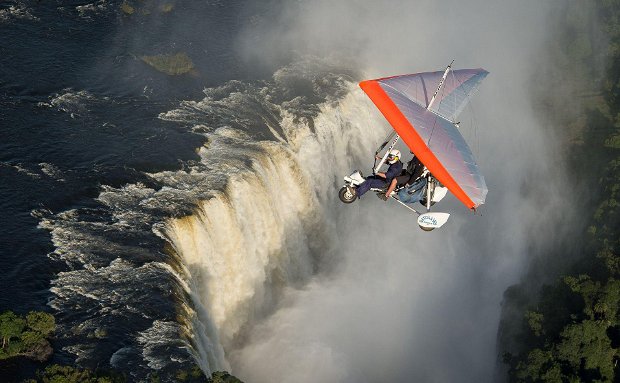 Feel the thundering Zambezi and the incredible power of the Victoria Falls
An exhilarating Microlight and Ultralight flights offer unique, uninhibited, and literally breathtaking views of the Victoria Falls and the spectacular gorge that the Zambezi River has carved into the surrounding landscape over many thousands of years. This is an experience not to be missed… you may even feel like you have been kissed by an angel as you fly through the "smoke" of the Falls.
15 MINUTE FLIGHT OF THE ANGELS: An exhilarating introductory flight over the Victoria Falls, the islands near the Falls and thundering Zambezi River.
30 MINUTE FLIGHT OF THE ANGELS AND GAME VIEWING: Enjoy a spectacular flight over the mighty Zambezi River and impressive Victoria Falls. After circling the Falls and islands, we head upstream along the Zambezi River to Kalai Island, where we do a low-level swoop over the Mosi-oa-Tunya Zoological Park for unique game viewing. The flights start at 7:30 and runs till 17:00 everyday.