Village Tours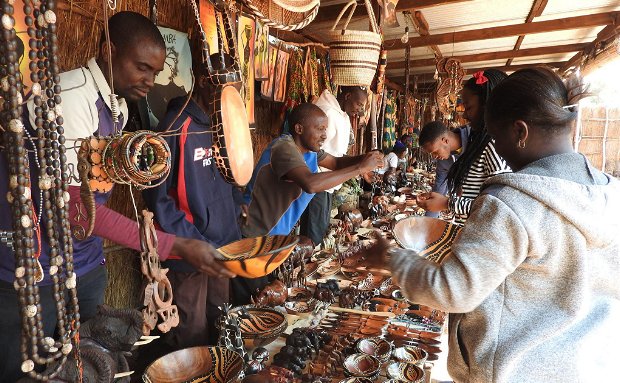 Mukuni Village is a Royal Village that was founded around the 13th century. It is home t about 7,000 Leya people. The chief has invited visitors into his village to get a glimpse of how his people have lived for generations and to learn a little about their traditional customs and beliefs.
The chiefs guide and the people of the village are more than happy to show visitors their huts and take you inside, explain how they are built and decorated, introduce you to various craftsmen and women at work and ask you to taste some traditional foods and beer.
This is a working village and not a purpose-built tourist attraction, and it is a privilege to be welcomed to experience their way of life.
Pick Up times are flexible. Morning visit picks up are from 08:00 and runs throughout the day with a trip every hour till 17:00.