Best of Zambia - City, Falls and Wildlife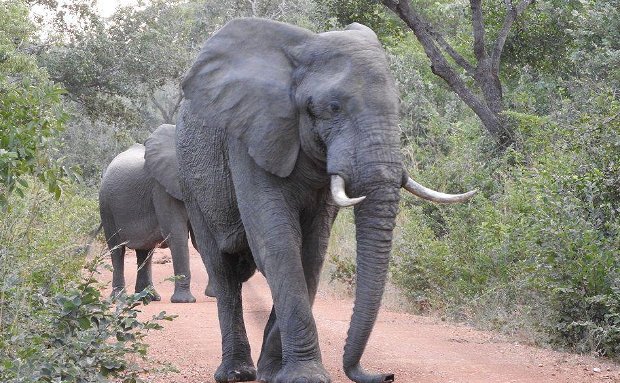 This unique, peanut-shaped country, once known as Northern Rhodesia, offers visitors an authentic African experience complete with adrenalin pumping adventure sports, a variety of fascinating cultural activities, and an abundance of indigenous wildlife, which finds refuge in Zambia's vast national parks. Spend your evenings enjoying the spectacular site of the world's largest waterfall, the Victoria Falls, while sipping on sundowners after an exhilarating day of whitewater rafting down the rapids of the mighty Zambezi River.
This customizable sample itinerary offers a diverse experience of Zambia's must-see attractions.
Included 
Accommodation  
All Activites as mentioned in the itinerary 
All Tours as mentioned in stationery 
All safaris as mentioned in itinerary 
All Transfers as mentioned in Itinerary 
Professional guiding services 
Domestic flights 
Park Fees 
Entry Fees 
Community and Conservation Fees in South Luangwa 
Excluded 
Lunch, when not mentioned in itinerary or  included with the activity 
Lunch, when not mentioned in itinerary or included with the activity 
Any items of personal nature 
Travel Insurance 
Gallery
Itinerary
Day 1
On arrival, you will be met at the airport and transfere to the Taj Pamodzi Hotel where you will stay for 3 nights on a Bed & Breakfast basis.
Day 2
On this day after breakfast, spend the morning on a tour of Lusaka city.  Lusaka is a vibrant city with various historical and political sites to visit and learn from.  Lunch is included in the tour. 
Some of the sites you can visit include, the cathedral of the Holy Cross, Chilenje House (1st house of the 1st republican president of Zambia), Kabwata market, Lusaka Museum, Parliament House and many others.  Your guide will give a full list of sites you can visit and you will choose depending on the time you have. 
You will return you back to your hotel before 1pm 
Day 3
This day starts very early.  After some breakfast, you will set off for a Chaminuka Day Trip. 
Day trips to Chaminuka include lunch and selected activities. Please note that beverages are billed separately at the bar, and not inclusive of your package.   Some activities that are possible for this day are: 
Game Drives, in open-top 4-wheel drive Safari vehicles conducted by qualified rangers and experienced trackers. 
Buffet Lunch 
Cheese & Wine tasting 
Bushwalks 
Fishing and boating 
Bird watching 
Botanical walks 
Walking Cheetah Experience (Extra charges apply) 
Viewing of the extensive art collection 
Swimming pool 
Tennis/table tennis/snooker 
Day 4
On this morning, you will check out of your hotel in Lusaka and transfer the Mukambi Safari Lodge in Kafue national park. 
Included in your stay are all meals, local drinks, tea & coffees, 2 activities per day, private guide/vehicle/ boat, laundry, wifi, NP entry fees and green levy. 
Activites can be a game drive, River Safari or Fishing. 
Excluded are, premium drinks, fishing tackle hire, cultural village visit. 
Day 5
An open 4x4 vehicle offers all-around views, and this elevated viewpoint helps considerably when searching far afield for wildlife. It also means you can move reasonably quickly to new sites, especially if, for example, lions sighted in another location are reported over the onboard radio.  
The game viewing trips by vehicle usually involve a break at an appropriate point for drinks and snacks. Here you can disembark, stretch your legs and enjoy the ambience and sounds so often missed while travelling. This is usually a good time to chat to your guide and ask all the questions about the bush that have accumulated on the drive. It's also an excellent time to let creatures come to you, which can often happen if you remain relatively quiet, close to the vehicle and non-threatening. 
Day 6
On this day, after breakfast, you will head back to Lusaka by road,  to get a flight to Livingstone.  In Livingstone, you will stay for 1 night on a B&B basis. 
Depending on the time you arrive, you will enjoy a relaxing sunset cruise on the Zambezi River.  The cruise is 2 hours.  Snacks and drinks are included. 
Day 7
You start the morning with an early breakfast and then head to the Livingstone island at 7 am.  On return from the island at 9 am, you will proceed to view the Falls on the Zimbabwean side.  On return from the Falls Tour, you will stop by the Falls bridge and those that would like to take a dive can do the Bunjee jump or the bridge slide, before returning to your hotel.
Once back at your hotel, you can have lunch or have a quick visit of the Falls on the Zambian side.  The Falls in Zambia is just at the backyard f your hotel.  5 minutes of Walk.  The Falls are dry but still beautiful and you would not want to miss it staying so close to it. 
In the afternoon, at around 3pm, you will check out and transfer to the airport for your flight back to Lusaka.