Livingstone Island Lunch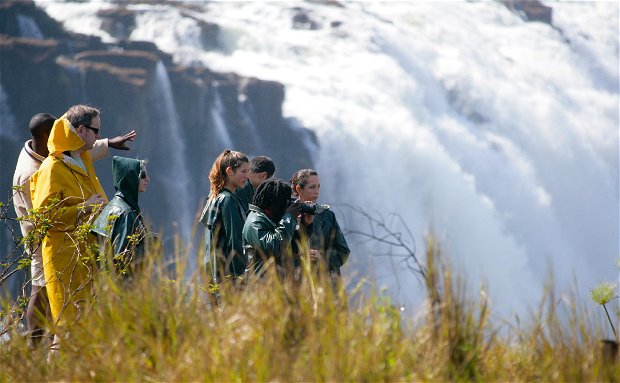 This is a seasonal activity and its operation all depends on the water levels of the Zambezi river. Victoria Falls is one of the world's natural wonders and among the most spectacular sights in all of Africa, and the best vantage point from which to witness it, is the Livingstone island.
David Livingstone first glimpsed the Mosi O Tunya after being canoed across to this very Island.
There are five trips on offer per day. A twin-engine boast that carries up to 16 people takes guests on a thrilling journey through the fast-moving channels of the Zambezi.
On the island, guests are given a guided tour, learning about its history from ancient times when it served as a sacrificial site to the present day and its world heritage status.
A visit to the island offers the opportunity to swim in the 'Devils Pool'. The Devils pool is an infinity pool like no other! One of the most astounding natural pools to be found anywhere. The pool has a reputation for attracting thrill-seekers from the far corners of the world. It offers daring swimmers the chance to experience the ultimate delight; peering over the brim of the largest curtain of falling water in the world. The Devils pool is thrilling but completely safe. Tours on this island has a 100% safety record and the guides will be with guests all the time to offer a hand, share fun facts or simply take photographic evidence to bring home to the family.
The Devils Pool are open during the drier months of the year being mid-August to Mid-January, when the water levels are low enough for swimmers to take a plunge