Swing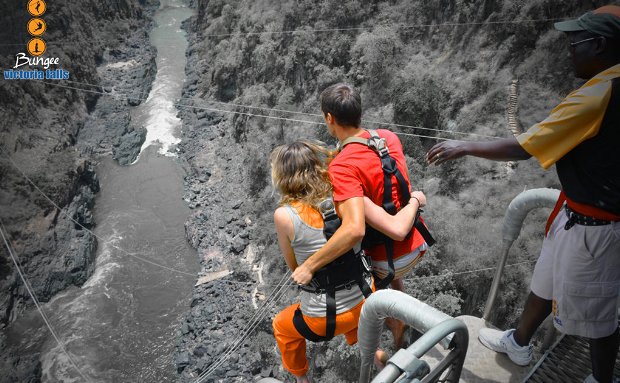 Take a jump on the world's first commercial Gorge Swing operation featured on the first series of the TV Show "Amazing Race". This is truly a must do Pitt stop on your visit to the Victoria Falls. The Gorge Swing has a 100% safety record and will give you the ultimate adrenaline fix.
Your Guides will carefully walk you through the safety procedures and put on your harness for the ultimate adrenaline kick, reaching speeds of up to 180/hrs in a few seconds.
Pick Up times are flexible. The age restriction for this activity is 12years.