The Royal Livingstone Express Experience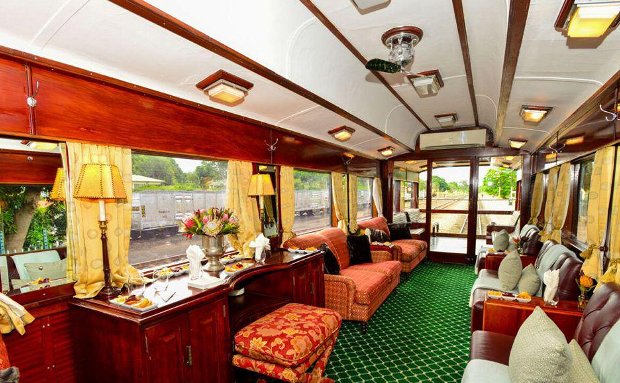 The Royal Livingstone Express is a luxurious steam train encapsulated in an air of romance and beauty of a bygone era, harmoniously paired with modern comfort and cuisine. The splendid steam trains are unsurpassed with unrivalled service and serenity, as they take their passengers on a journey that uncovers some of the most beautiful components of Africa.
This exclusive adventure reveals exquisite insights into a pristine wilderness that excites and exhilarates. There is something to delight every sense, from a lavish menu, to the scent of the spray, to the sight of the setting sun. Drinks, snacks and a 5-course dinner is served on board
Pick Up is at 16:30 from your hotel.