White Water Rafting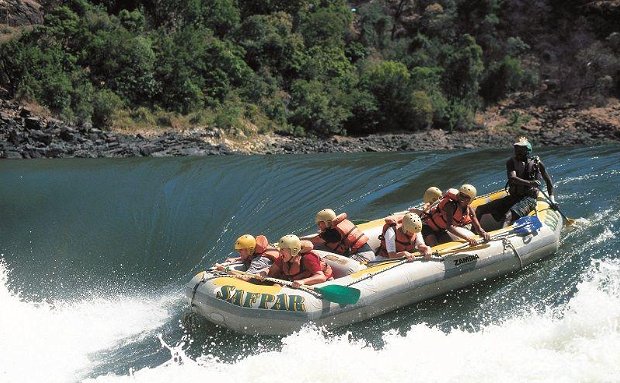 The Zambezi River below the Victoria Falls is widely considered to be the very best White-Water Rafting river in the world. A deep channeled, high volume river, the Zambezi has class 3 – 5 rapids interspersed with tranquil pools.
This enables you to marvel at the magnificent beauty of the Batoka Gorge. The Zambezi will keep you on the edge every step of the way… Cable car ride up the Batoka gorge at the end of all full day trips.
The Zambezi River changes water level significantly throughout the year. In July, there is high water.
Duration: Approx. 6hrs
Departure Times: Daily (February – July) 08:00
Fitness Level: Average fitness and a good sense of balance is required. You must walk down into the gorge on wooden ladders, some easy rock scrambling is involved in this activity. Minimum age limit of 15 years.
Pack: Sandals, running shoes or tennis shoes that don't mind getting wet (no flip-flops!), Sun cream. Quick drying shorts. Personal medication if required.